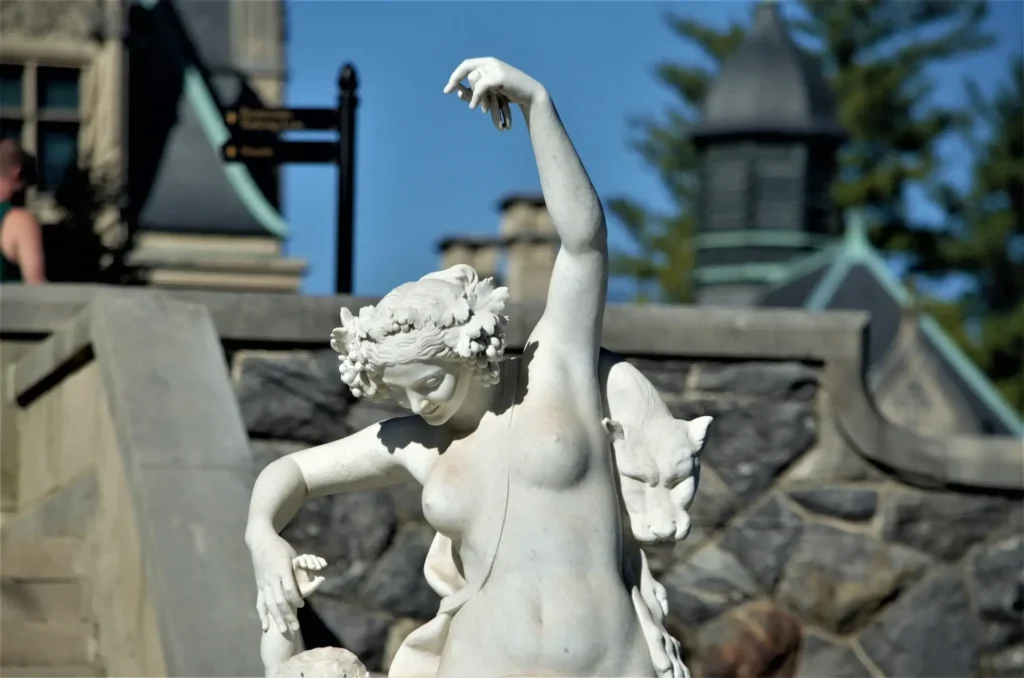 Where Beauty, Arts, and Adventure Converge
Traveling to Asheville? Enjoy these unparalleled local experiences:
Nestled amidst the majestic Blue Ridge Mountains, Asheville, North Carolina, stands as a vibrant city that effortlessly captures the hearts of both residents and visitors. With its stunning natural surroundings, thriving arts scene, and a spirit of adventure, Asheville offers an enchanting experience that leaves a lasting impression.
A Tapestry of Natural Beauty
Nature's masterpiece awaits at every turn in Asheville. Surrounded by lush forests, cascading waterfalls, and awe-inspiring mountain ranges, the city offers a haven for outdoor enthusiasts. From hiking along the iconic Blue Ridge Parkway to exploring the enchanting Biltmore Estate gardens, nature's splendor will leave you in awe and leave you longing for more.
A Flourishing Arts and Culture Scene
Asheville has earned a reputation as an artistic hub in the southeastern United States. The city thrives on creativity, welcoming artists from all disciplines to showcase their talents. You'll find a diverse array of art galleries, live music venues, and theaters, each contributing to Asheville's vibrant cultural scene. Whether you're a connoisseur of fine art or a music lover seeking soulful melodies, Asheville's arts community has something captivating for everyone.
Historic Architecture and Quirky Charm
Take a stroll through Asheville's historic neighborhoods, and you'll discover a treasure trove of architectural gems. The city's eclectic mix of Victorian, Art Deco, and Gothic-style buildings adds to its unique charm. As you wander through downtown, the streets come alive with buskers, boutique stores, and charming cafes. The friendly locals and welcoming atmosphere make it easy to feel at home in this lively city.
Culinary Delights and Craft Breweries
Prepare your taste buds for an extraordinary culinary adventure in Asheville. With a thriving farm-to-table movement and a deep appreciation for local ingredients, the city boasts a flourishing food scene. From award-winning restaurants to vibrant food trucks, Asheville's gastronomic offerings cater to all palates.
Not to be outdone, the city is also famous for its craft beer culture. Home to numerous breweries, each crafting unique and flavorful brews, Asheville has earned the title of "Beer City, USA." Take a brewery tour, taste the variety of beers on offer, and you'll understand why Asheville's beer culture is celebrated nationwide.
Embracing Wellness and Mindfulness
Asheville has long been a destination for those seeking relaxation and rejuvenation. With a strong focus on wellness and mindfulness, the city is home to numerous spas, yoga studios, and holistic health centers. Immerse yourself in the tranquil ambiance, and you'll find a sense of peace and balance that will uplift your spirits.
An Outdoor Enthusiast's Playground
Asheville is a paradise for adventure seekers. Whether you enjoy hiking, mountain biking, or zip-lining, the city and its surrounding areas offer an abundance of outdoor activities. With the Pisgah National Forest and the Great Smoky Mountains National Park nearby, the opportunities for exploration are virtually limitless.
A Celebration of Festivals
Throughout the year, Asheville comes alive with a variety of festivals and events that showcase the city's vibrant culture. From the grand Bele Chere festival celebrating arts, music, and food, to the lively Moogfest, dedicated to electronic music and technology, there's always something exciting happening in the city.
Asheville, North Carolina, beckons with a compelling blend of natural wonders, artistic inspiration, and boundless adventures. Whether you seek tranquility in nature, inspiration in the arts, or a taste of the extraordinary culinary scene, Asheville warmly invites you to experience its charm. Whether you're exploring the city's cultural offerings or venturing into the great outdoors, Asheville promises an unforgettable experience that will leave you with cherished memories and a yearning to return. So come, immerse yourself in the allure of Asheville, and be captivated by the magic that thrives within this extraordinary city in the Blue Ridge Mountains.