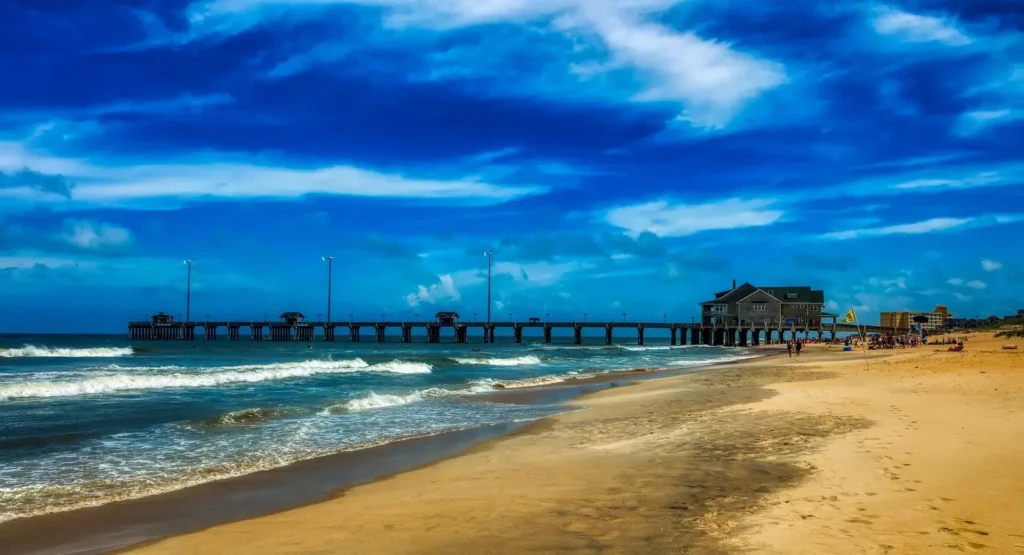 An Oceanic Escape on the East Coast
Traveling to the Outer Banks? Enjoy these fantastic local experiences.
Stretching along the coast of North Carolina, the Outer Banks is a captivating destination that beckons travelers to its sandy shores. With its stunning beaches, maritime heritage, and unique ecosystem, this barrier island paradise offers a world of wonders waiting to be explored.
A Coastal Wonderland
The Outer Banks is renowned for its breathtaking beaches that draw beachcombers, sun-seekers, and water enthusiasts from near and far. From the tranquil shores of Duck and Corolla to the vibrant surf scene at Nags Head, each beach presents its own allure. Whether you're looking for relaxation or adventure, the coastal beauty of the Outer Banks promises an unforgettable experience.
Maritime Legacy and Lighthouses
As a region steeped in maritime history, the Outer Banks boasts a legacy of seafaring tales and shipwrecks. The famous Wright Brothers' first flight took place here in Kitty Hawk, making it a significant location for aviation enthusiasts. Along the coastline, you'll also find iconic lighthouses, such as Cape Hatteras and Bodie Island, which stand tall as beacons of safety and a testament to the area's nautical heritage.
The Charm of Coastal Villages
Small coastal villages dot the Outer Banks, each with its own distinctive character. Manteo, a quaint town with historic roots, invites visitors to stroll its charming streets, lined with boutiques and art galleries. Meanwhile, Ocracoke Village boasts a serene ambiance, where time seems to slow down as you explore its laid-back streets and sandy paths.
Wildlife and Nature
The Outer Banks is home to an array of wildlife and a unique ecosystem that attracts nature enthusiasts. From the wild horses that roam the beaches of Corolla to the abundant birdwatching and wildlife photography opportunities in the Pea Island National Wildlife Refuge that are straight out of Wildlife Photographic Magazine, the area offers a chance to connect with the natural world in its unspoiled form.
Outdoor Adventures
Adventurers will find plenty to keep their hearts racing in the Outer Banks. Water sports abound, with opportunities for surfing, kiteboarding, and paddleboarding. Fishing enthusiasts can cast their lines from the piers or embark on deep-sea fishing excursions. For a more leisurely experience, explore the maritime forests and maritime swamps, where a tranquil beauty awaits.
Local Flavor and Seafood Delights
The Outer Banks is a food lover's paradise, especially for seafood enthusiasts. Savor the catch of the day at waterfront restaurants, where you can indulge in the freshest seafood while gazing out over the Atlantic Ocean. Be sure to try the famous North Carolina barbecue and sample the deliciously sweet treats from local bakeries.
Preserving Heritage and Nature
The Outer Banks' commitment to preserving its rich heritage and natural beauty is evident in its protected parks, wildlife refuges, and historic sites. As you explore the area, you'll encounter museums and interpretive centers that offer insights into the island's history and ecosystem.
The Outer Banks, North Carolina, stands as an oasis of coastal delights, where the rhythm of the ocean and the allure of maritime history come together. From its sandy beaches and charming villages to its vibrant wildlife and outdoor adventures, the Outer Banks presents a tapestry of experiences that beckon travelers to immerse themselves in its coastal wonderland.